I couldn't find any form of excellence so I went out and created my own. ~ Onyi Anyado.
Welcome to Onyi Anyado Media House; The place where excellence is created and distinction is made™.

Onyi Anyado Media House is a global institution which offers business, educational and corporate products, services and programmes which cover topics such as corporate leadership, branding, creativity, self-leadership and employability skills.
Onyi Anyado is a multiple award-winning Global Leadership Speaker, Entrepreneur, Business Coach and Author. From his message of cutting edge distinction, Onyi delivers workshops, talks & coaching sessions on educational, business & corporate platforms around the world training & coaching people how to become distinguished in their chosen field. 
2018; The Year of Cutting Edge Distinction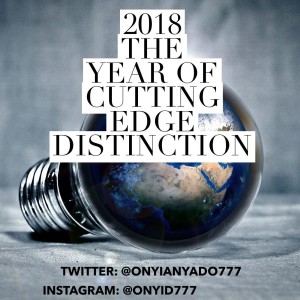 Onyi is also a Philanthropist who through his partnership with Hackney FoodBank gives out food on a monthly basis to residents across Hackney. https://hackney.foodbank.org.uk/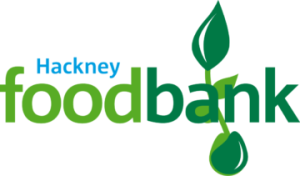 In 2016, Onyi delivered the Lambeth Apprenticeship Ambassador Scheme. The aim of the programme was to enable more than 20 apprentices to become ambassadors of the personal leadership and personal branding skills workshops which was done by instilling self belief and confidence in their ability to succeed in the workplace.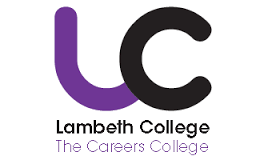 Onyi currently sits on the Advisory Board as an advisor to Sherry Coutu CBE who is the founder of Founders4Schools. Founders4Schools is one of the most influential independent networks of tech experts, investors and professionals in the United Kingdom with nearly 9,000 founders from across the UK helping students prepare for the jobs of tomorrow. https://www.founders4schools.org.uk/
Onyi is currently working alongside Barclays to deliver LifeSkills workshops to schools across the United Kingdom.  The aim of the programme is to inspire, teach and equip students from diverse backgrounds to develop new skills, grow in confidence and also assist them to fulfill their potential whilst in school.  https://www.barclayslifeskills.com/

Hitting The Target: A 12 Month Guide To Distinction is Onyi's 1st book. Hitting The Target is also a training manual filled with practical coaching and inspirational acronyms. The manual has coaching, teaching and inspiration that will help you write and achieve your weekly goals, reach new levels of excellence and in turn become distinguished in your chosen field.
The Doorway to Distinction: 200 Quotes To Inspire You To Reach New Levels Of Excellence is Onyi's second book from his distinction legacy. The Doorway To Distinction contains 200 of Onyi's own quotes which covers four key topics; goals, excellence, distinction and vision. Each quote has a teaching that will coach, motivate, equip, inspire and challenge you how and why you should become distinguished in your chosen field. The Doorway To Distinction can be ordered using link: http://www.onyianyadomediahouse.com/store/#!/The-Doorway-To-Distinction-E-Book/p/9415032/category=2231511
The Doorway to Distinction: 200 Quotes To Inspire You To Reach New Levels Of Excellence, can also be ordered via Amazon Kindle, please use link below.
https://www.amazon.co.uk/dp/B01JND7NPE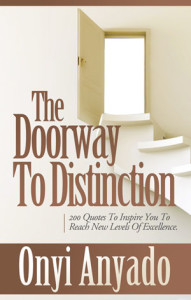 On January 11th 2017, Onyi launched How to become an African leader of distinction™ which is a historic and pioneering coaching programme where 12 budding African entrepreneurial leaders (under the age of 35) will be given free of charge, six 30 minutes coaching sessions spread over 12 months and copy of Onyi's book titled; The Doorway To Distinction. The total cost of this programme is worth more than £23,000.
From the programme, attendees will be educated, equipped and empowered on how to lead with distinction across their city, country and continent too.
Countries represented include Togo, Ethiopia, Nigeria and Botswana.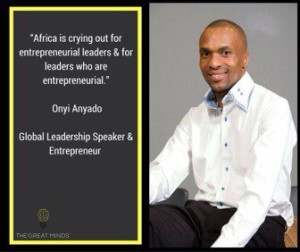 In October 2016, Onyi launched; The Distinction in Leadership Show which is a fortnightly podcast delivered every Thursday. In this groundbreaking and pioneering show, Onyi shares direct, deliberate & distinct thought leadership which equips, empowers and educates the listener on why they should lead with distinction.To listen to his podcast, please use http://onyi777.podbean.com/ To receive weekly message, please download the Podbean app then press the follow button.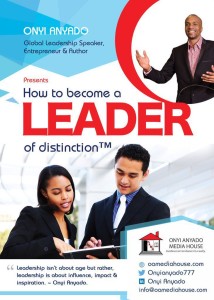 Leadership is bringing people into new realms of excellence and challenging them to become distinguished in their chosen field. ~ Onyi Anyado.