I truly believe we are living in truly exciting times and for me, this is the time to become a regarded voice rather than an ignored noise. For me, social media actually represents your CV, website and business card and with this truth, now is the time to stand out.
Entrepreneur, with the growth of social media & the global market now local, now is the time to grow your leadership brand. ~ Onyi Anyado.
Becoming a voice in your industry is not just about your distinction, it is also about inspiring others to become distinguished too.
I'm proud to announce the launch of my fortnightly podcast titled; The Distinction in Leadership Show. In this groundbreaking and pioneering show, I will be sharing direct, deliberate & distinct thought leadership which equips, empowers and educates the listener (you) on why they (you) should lead with distinction.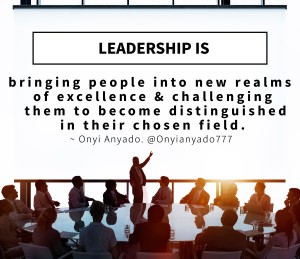 To listen to podcasts, please use; http://onyi777.podbean.com/ You can also download the podbean app on your smartphone or tablet.
I also had the honour to be interviewed about my life story; From Detention to Distinction, my second book titled; The Doorway to Distinction and how African entrepreneurs can become distinguished. To listen to the podcast, please use link:  http://africansbuildingafrica.com/episode-6-how-a-young-nigerian-became-an-international-speaker-from-the-streets-of-london/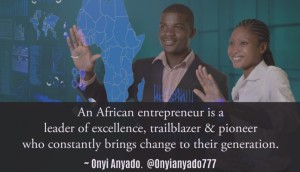 As mentioned earlier, we are living in truly exciting times, so, here's to your continued success, distinction style.
Leadership isn't about age but rather, leadership is about influence, impact & inspiration ~ Onyi Anyado.