In the next few weeks (start of September) here in the UK and around the world, millions of people (majority young) will be enrolling for university. According to data, the total number of students who entered higher education in 2016 in the UK reached 535,200. 
With this truth and fact, below I will share six simple, strategic and structured tips for students who will be going to university this year.
I believe as a student you have to have the mind of an entrepreneur and also understand you are now a leader. But, what is the mind-set of an entrepreneurial leader?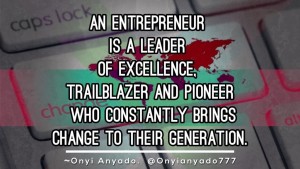 From my quote you can see it involves branding, (excellence) becoming an innovative and creative thinker and bringing value. With this understanding, university is a great place to grow these leadership skills.
1. Read journals in your chosen field.
Reading journals in your chosen field will cause you to become a critical thinker. For example if you want to become a biochemist, reading biochemistry journals in your 1st year will stretch yourself to read, learn and understand what's happening in your industry. If you live in the UK and you went to live in Australia for 5 years, you'll eventually sound like an Australian. With this analogy when you begin to read biochemistry journals or journals in your chosen field, your speech and thought pattern will eventually sound like a biochemist or the career of your choice,
2. Watch TED Talks.
Who has your ears will determine who you become so with this truth, you can listen to songs that say "Work, work, work, work, work, work" or, you can listen to inspirational messages that will challenge, inspire and educate you on how to excel and stand out in your "Work, work, work, work, work, work". Why? Your future distinction has already started.
3. Start a society in your chosen subject.
Starting a society in the first year of university will nurture, develop and grow your leadership skills. Skills that can be developed include time management, organisation and communication. With this, when you leave university, not only have you left a legacy and positively impacted lives but you've also got leverage to use when you go for the interview at your 'dream job'. Can you imagine during the interview the interviewer asks you to say something about your time at university? Sharing about how you are a founder of a society and the impact made will show your leadership distinction.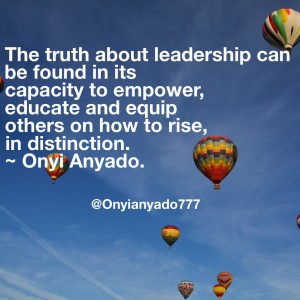 4. Be disciplined. Just because it's popular, doesn't make it right.
As soon as you start university you have to understand you are your brand. Everything that you do onsite, in your house/student accommodation, online, in the library, student union, mall, supermarket, everywhere and anywhere actually represents your brand so with this truth, even if people are sleeping around, taking drugs, not focusing on their studies and not laying a foundation means they don't understand the essence of branding. With this, you cannot afford to follow the mediocre crowd knowing your future distinction has already started.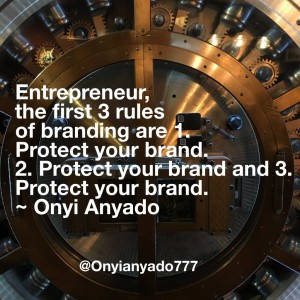 5. Don't just read given 1st year books, find out what the 3rd year books are and read too.
As you know, readers are leaders and for you to lead and read with distinction will mean doing what no one else is doing. By making time to read some of the books which will be taught in the 3rd year will mean not only are you stretching your mind but by the time you get to the 3rd year, your mind is receptive and sharpened to what needs to be learnt, understood and applied.
6. While others are partying hard, save and budget harder.
Some say the 1st year in university isn't important and you can catch up in the subsequent years. Why catch up when you can actually take the lead? I'm not saying don't enjoy yourself but you have to realise that you're not here to blend in but rather stand out so while others are wasting money, save and think about investing money and time. While others are dancing the night away, work hard and smart knowing great minds sometimes burn the midnight oil, at 2:00am.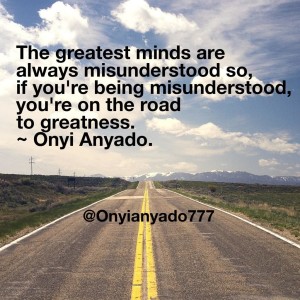 So there you have it, six simple, strategic and structured tips that will cause you as a student starting university to not only stand out but take the lead with your distinction.
If you have any other tips, please do share in the comment section and do share this article across your networks knowing there are students who need to read this. Let's also connect on my other social media platforms.
B1 Coaching: www.b1coaching.com
Twitter: Onyianyado777
Instagram: onyid777
YouTube: Onyi Anyado Media House
Facebook Onyi Anyado